Coonamble Water Tower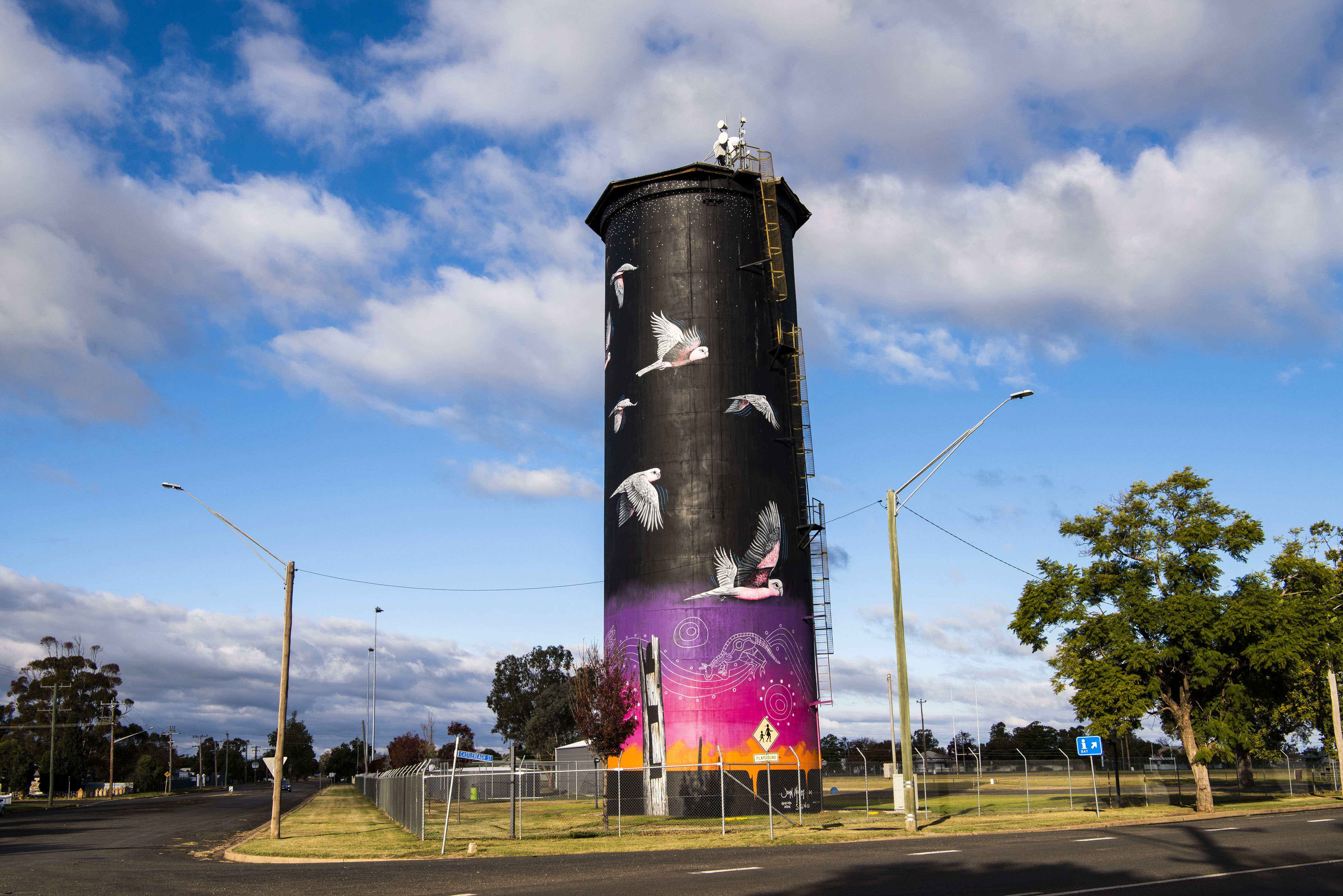 Located directly opposite the Coonamble Information & Exhibition Centre, the 25m water tower captures your attention as you drive past. Painted in 2017 by John Murray and local Wailwan artist Sooty Welsh.
Museum Under the Bridge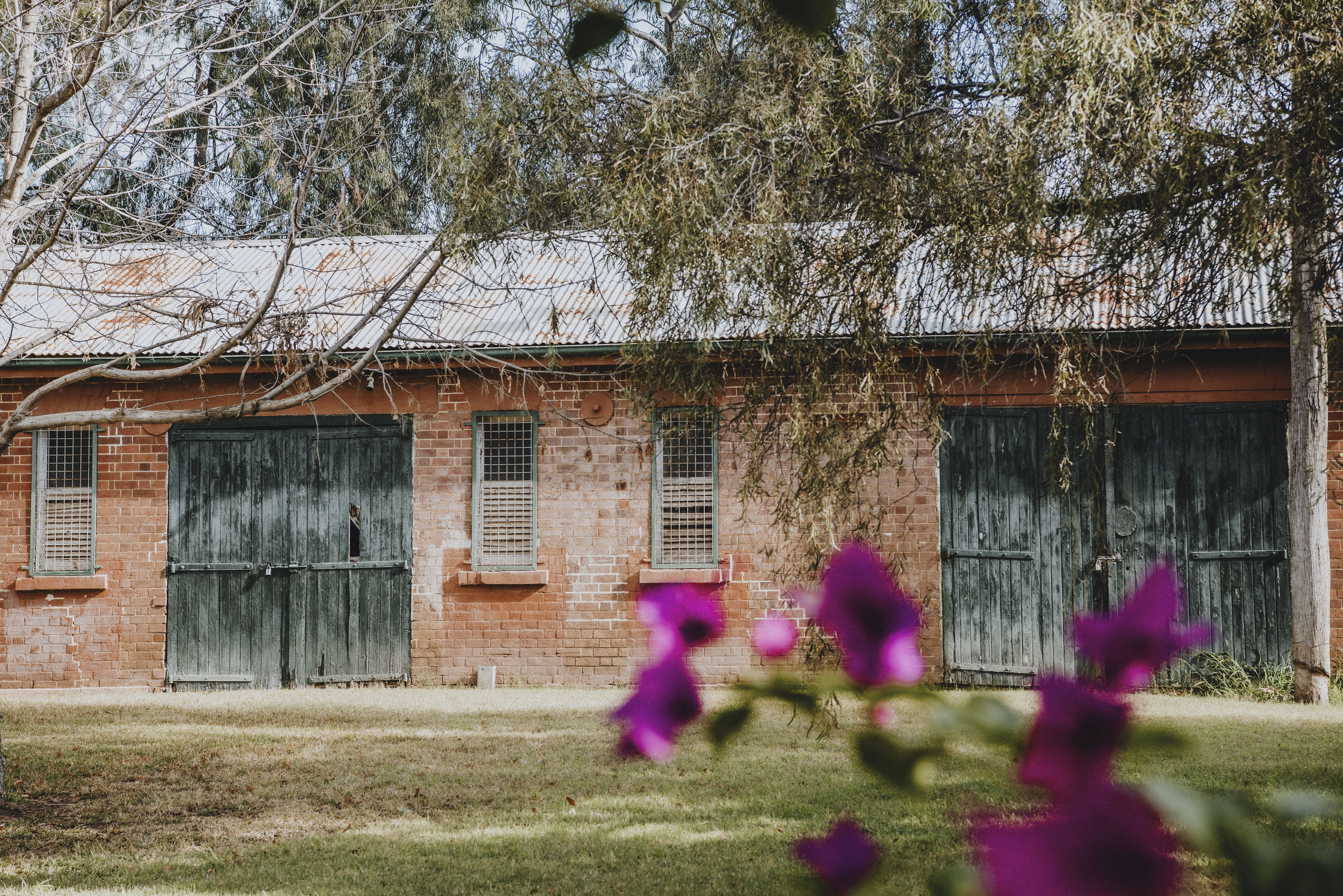 0268271923
Opening Hours
Wednesday 10:00am - 12:00pm, Friday 10:00am - 12:00pm, & open by appointment
Coonamble's Museum Under the Bridge, a former police barracks built in 1886, displays the history of Coonamble and its community. Browse exhibits, old photos, wares and the neighbouring stables.
Nakadoo Museum & Horse Cart Rides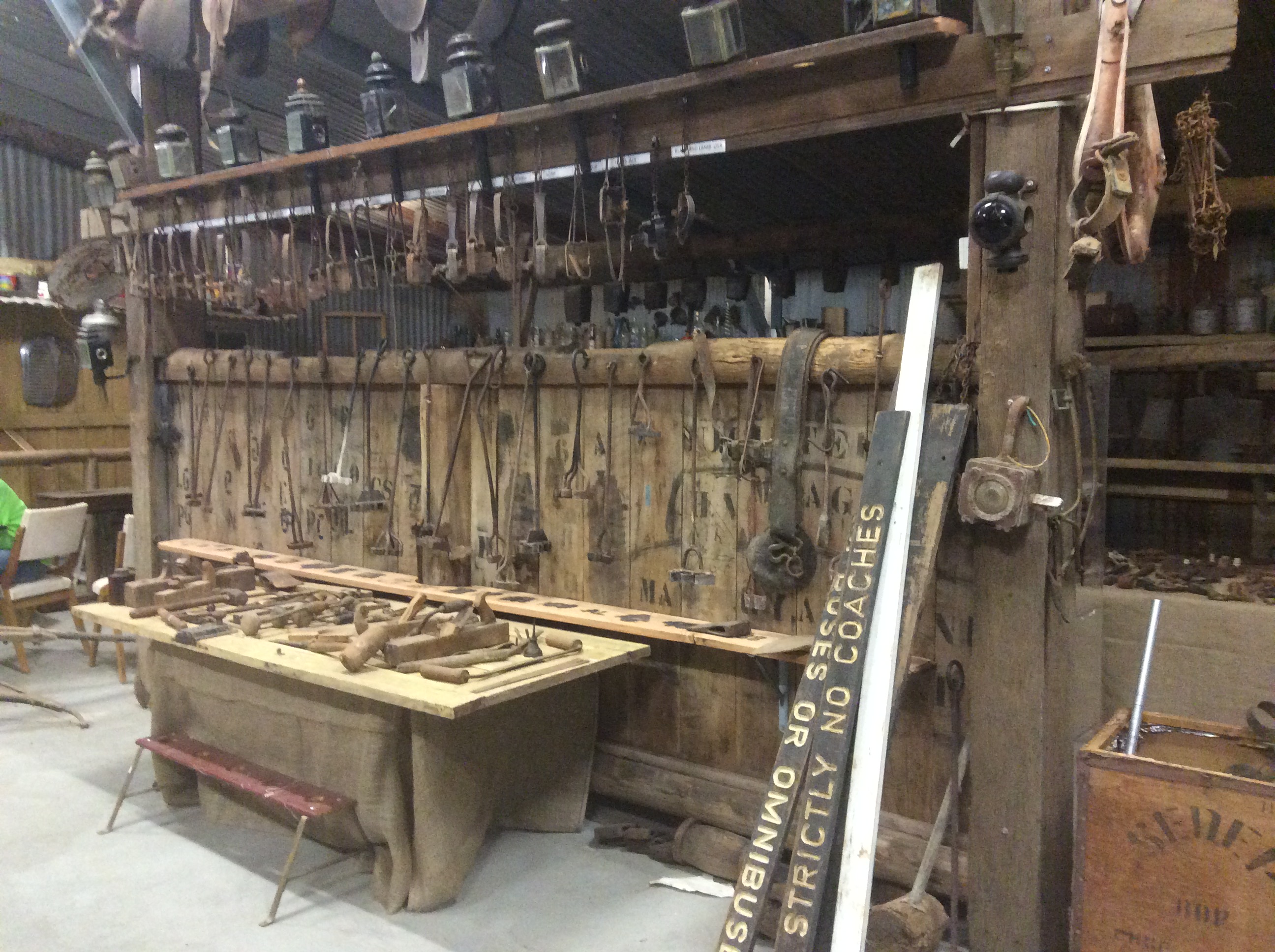 0428 221 861
Explore the shed of collectables and experience farm life. Plenty of animals to see and activities to do including horse-drawn tours (by appointment).
Nickname Hall of Fame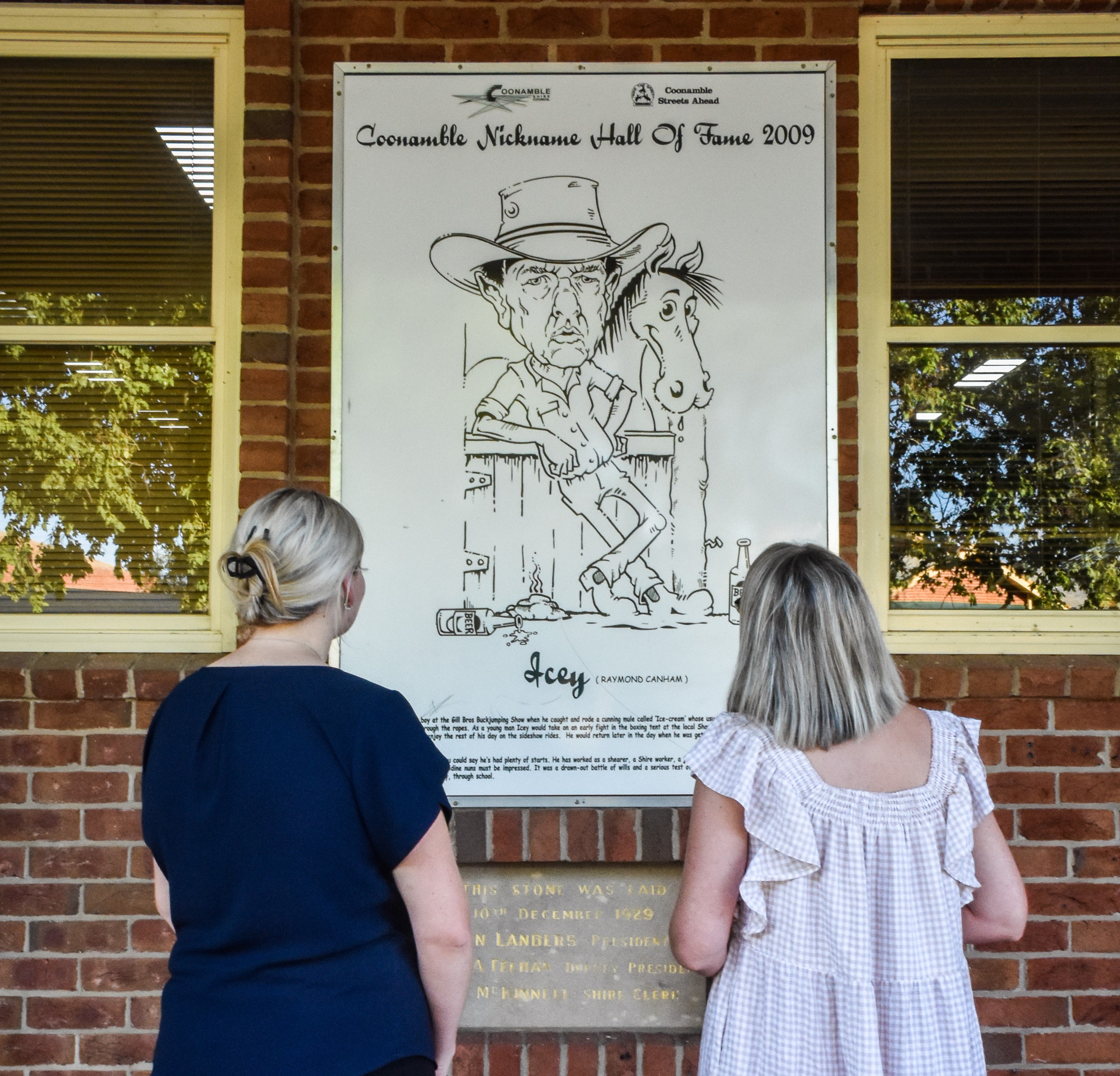 Take a stroll to see the billboards scattered around the streets and get to know some of Coonamble's local larrikins and regional rogues, who give and receive the most inventive and unique nicknames in Australia.
Outback Arts
02 6822 2484
Outback Arts supports and promotes arts and culture in the far west by working across broad ranges of regional community arts development programs and initiatives.
Gulargambone River Walk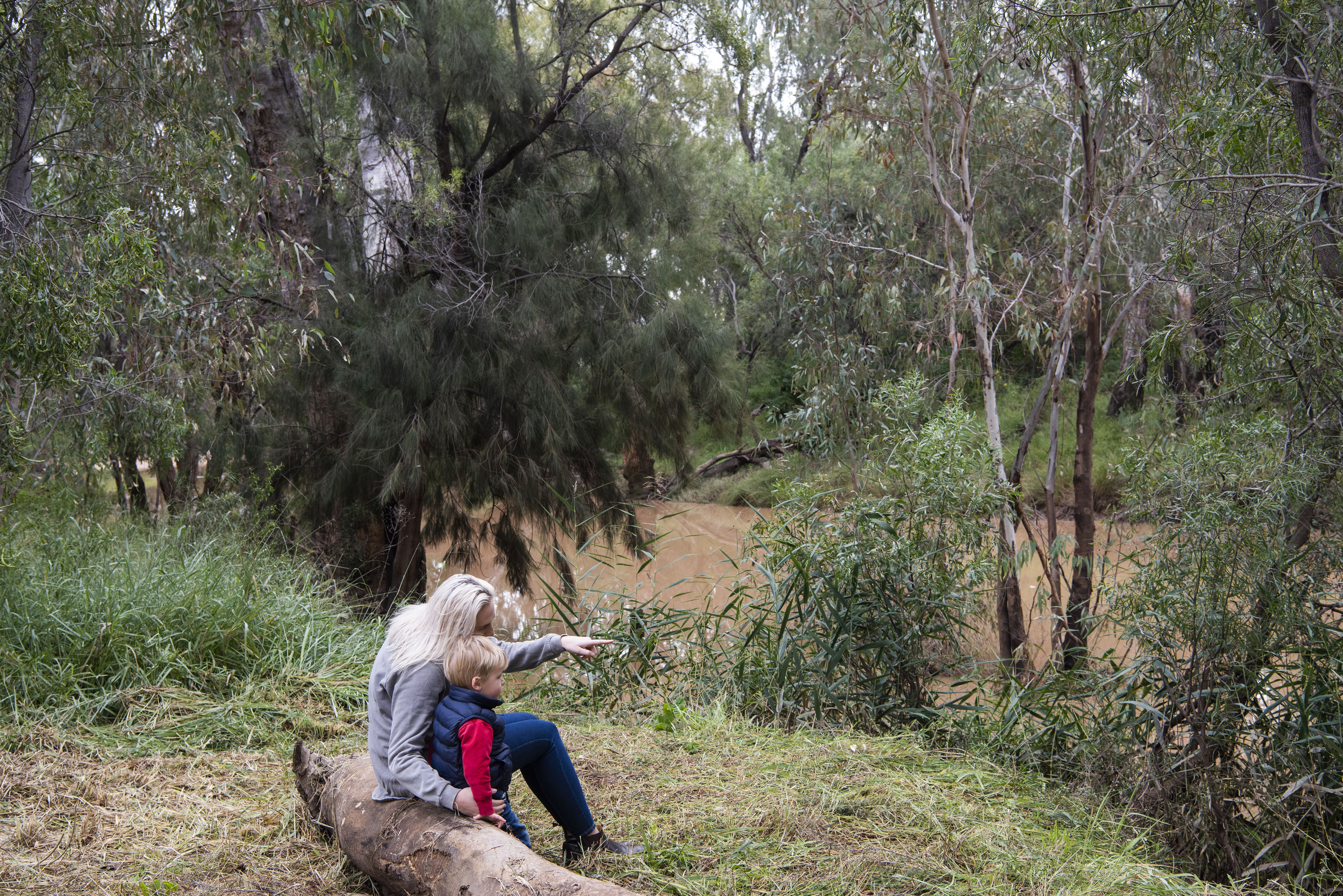 Located on the banks of the Castlereagh, the Gulargambone River Walk is a very easy walk and an opportunity to gain appreciation of what connected Weilwan Aboriginal people to the area.
Gulargambone Street Art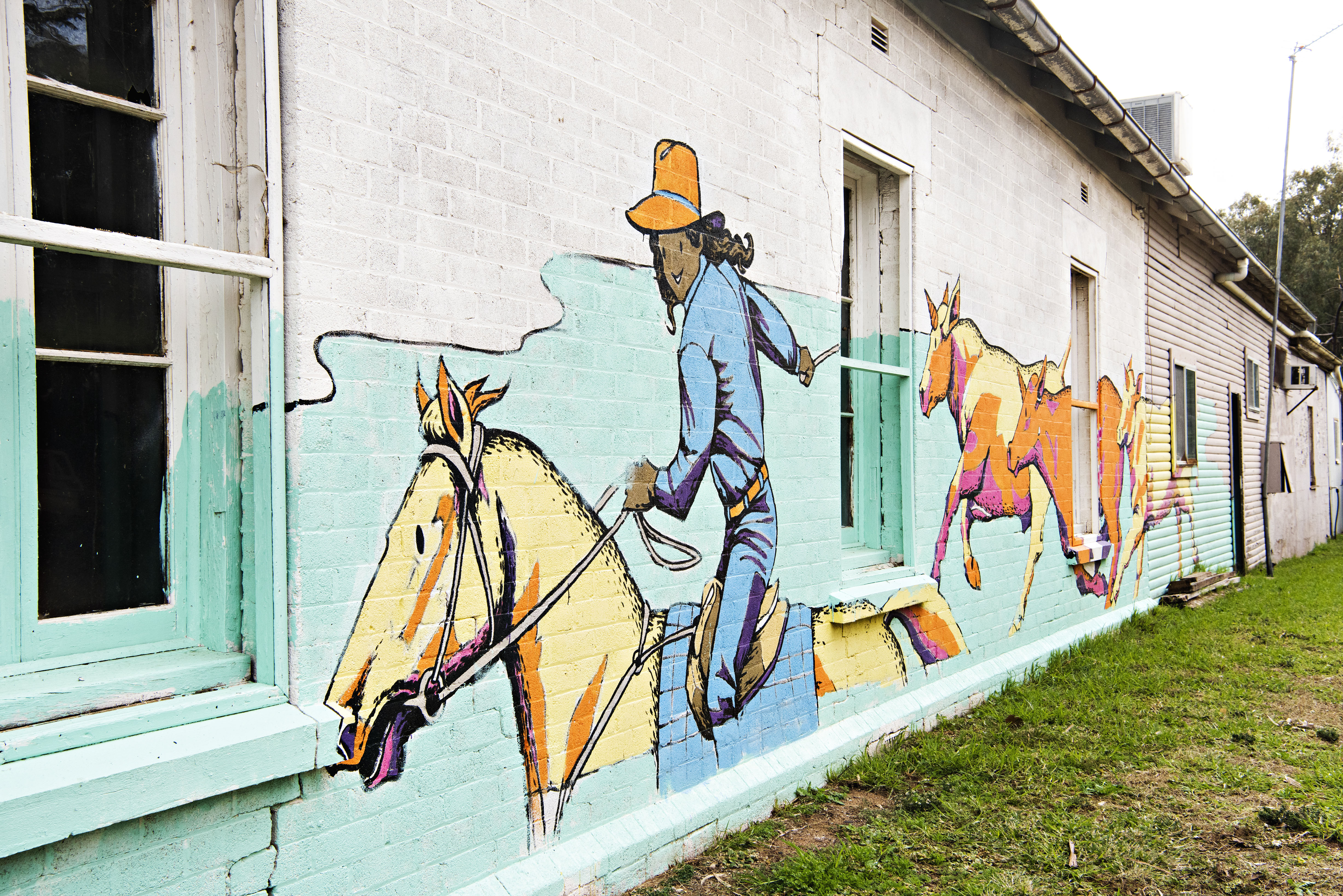 Wander the streets of Gulargambone to see the multitude of eclectic artworks and sculptures around the town, including the water tower, painted by Jenny McCracken.
In 2019 the community came together to revitalise the town by painting five of the main street buildings in bright colours including window installations. As part of this initiative, they also invited 10 renowned artists for an event, now hosted annually called Pave the Way to Gular, to paint murals on the buildings dotted around the town.
Quambone Library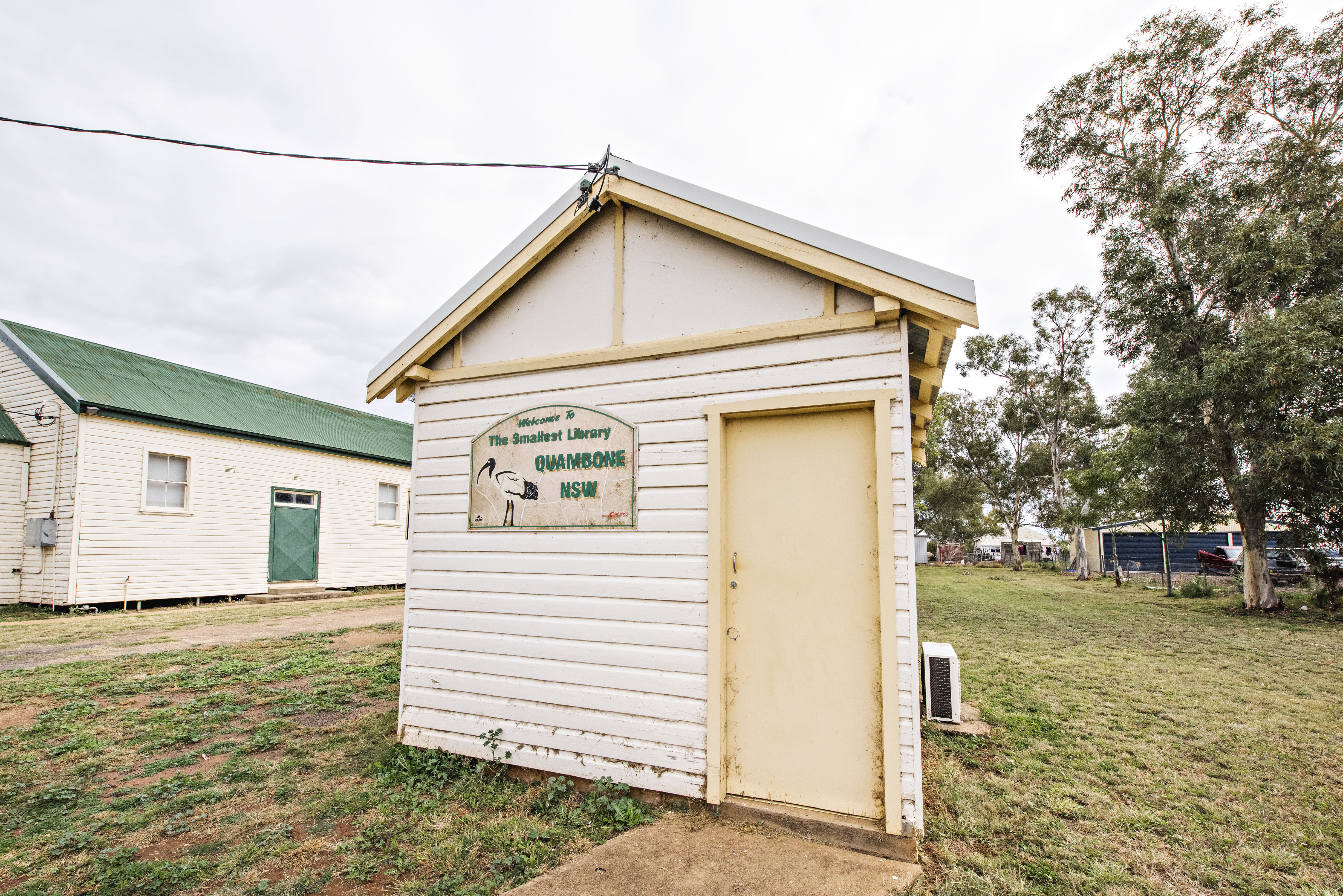 This quaint little library is known as the smallest library in NSW. Visit Quambone to see it for yourself!
Wailwan Information Panels & Totem Poles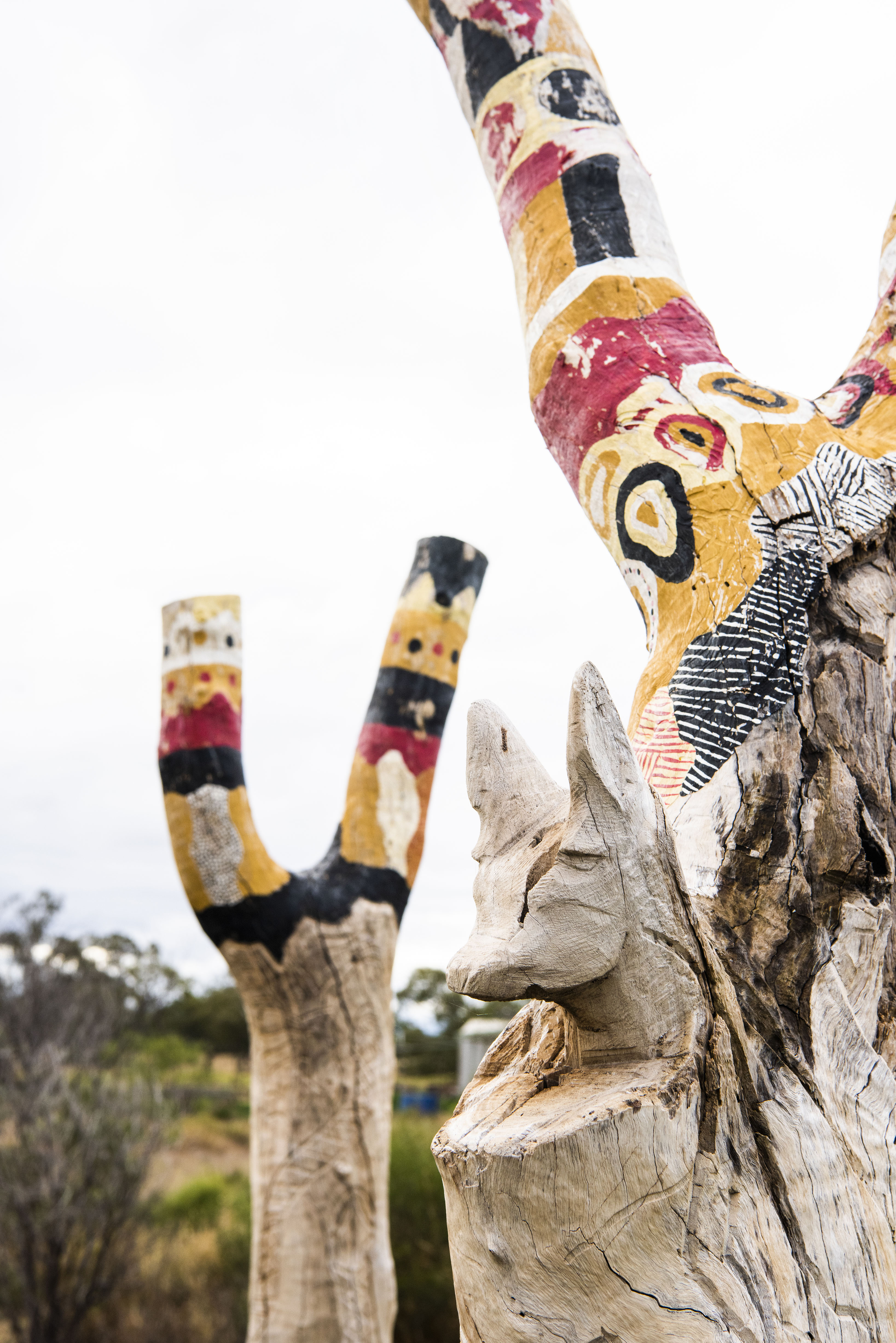 These totem poles found in Quambone pay respect to and acknowledge the Wailwan people through the paintings and carvings on each pole. Accompanying the totem poles are two information panels that tell The Wailwan Story, provide photos and information on Aboriginal ceremonies as well as photos and information on the Aboriginal Scarred Trees.