Hooper Drive Industrial Estate
Hooper Drive Industrial Estate consists of fully serviced lots ranging from 4,200m2 to 6,600m2. The estate provides for a range of industrial and warehouse land uses which encourage employment opportunities and minimise any adverse effect on surrounding land uses and/or established industry. Four of these lots remain available for sale.
The industrial estate is located 2.4km north-east of Coonamble town centre on the Castlereagh Highway. Coonamble is a fast-growing regional centre located on the banks of the Castlereagh River, 160kms north of Dubbo, 115kms south of Walgett and 185kms south-west of Narrabri.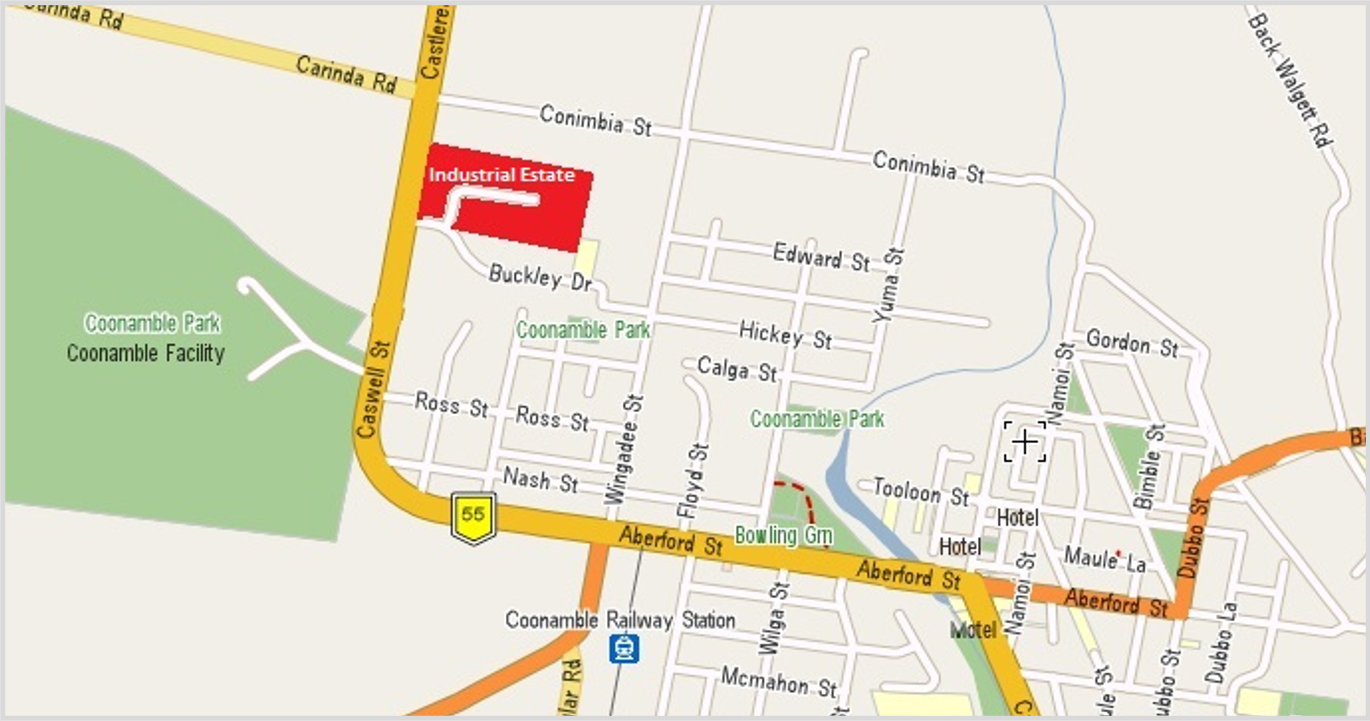 Access to the estate is via the Castlereagh Highway. The Highway is emerging as an alternative route to north Queensland due to its reputation as a 'flat track' for heavy vehicles. Coonamble has no restrictions on road train and B-double access on roads throughout the Local Government Area. There are also rail and air freight linkages available for distribution of goods.
Coonamble has a good transport network with services including:
Road freight - general freight services are provided by about six separate companies, with daily links to regional and metropolitan centres.
Refrigerated transport - there are currently 4-5 refrigerated transports servicing Coonamble up to six days per week.
Rail freight - grain only, but there is potential for other services if warranted.
Air freight - daily services linking to Dubbo and Tamworth
Coonamble is a regional centre servicing the surrounding agricultural and emerging resource industries. The township offers a wide variety of professional, retail, medical and educational facilities.
Coonamble Shire Council welcomes new business and has set up a Business Incentives Program to provide a range of assistance measures to those establishing a business in the Local Government Area.
You are invited to contact the Economic Development Office on (02) 6827 1900 or email edo@coonambleshire.nsw.gov.au for more information about the estate.